Download and print this free PDF version of The Epic Animals Word Search.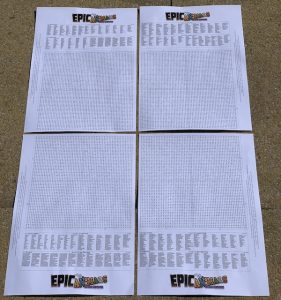 The file contains four pages which can be joined together to make a large poster.
This puzzle contains 1,637 words in a 120×120 grid.  The file is split into 4 pages which can be joined back together to make a poster.  If you solve each sheet individually, bear in mind that some words will span two pages!
The words are grouped into categories within sections of the puzzle and every word in the category begins in that section, even if the word crosses a gridline.
This puzzle is included in Epic Word Search Collection for Nintendo Switch, PlayStation 4 and PS Vita.